At VoIP Innovations we strive to build our products to maximize service manageability for VoIP resellers, ITSPs (Internet telephony service providers) and the Enterprise communities by providing carrier aggregation, system automation and data transparency. These attributes exist within our wholesale DID origination services and now exist within our wholesale VoIP SIP termination services.
Real-time control, manageability, and data are a few essential key elements for providing a quality and profitable VoIP termination service. VoIP Innovations' unique customizable rate decks and unprecedented SIP termination management portal provides VoIP entrepreneurs and IT staffs with the ability to build and manage their rate decks online and in real-time.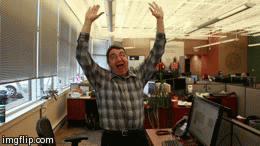 This flexibility gives our customers the ability to remove trouble carriers rather than removing the entire rate deck. This unique way of managing SIP termination also allows you to manage each carrier instead of managing the entire rate deck. Rather than switching to a more expensive rate deck to fix a quality issue with one carrier or even one route, you can now simply exclude a carrier that is having the issue.
Below are some of our SIP termination features.
Customizable Rate Decks

(Choose and build a rate deck in real-time)
Custom Rate Deck Presets (Choose from a list of pre-built (best price, best quality, all carriers, T38) rate deck plans)
Manage Stats by Rate Deck (PDD, calls, minutes, cost, ASR, ACD, average cost, status)
Manage Stats by Carrier (PDD, calls, minutes, cost, ASR, ACD, average cost, status)
Manage Stats by State (PDD, calls, minutes, cost, ASR, ACD, average cost, status)
Termination Failover (Setup an emergency termination failover plan)
Supports G.711 and G.729 codecs
Domestic Wholesale Termination (US & Canada)
International Wholesale Termination (Fraud protection)
Dialer Wholesale Termination (Low rates)
T38 Wholesale Termination (Fax)
Toll-Free Wholesale Termination (Free)
Robust Tools (Rate query and LRN lookup tools)
Innovative Reporting (Rate deck stats, trends, rates, history)
Real-Time CDRs (Search and export by service and date range)
Real-Time Monitoring (Rolling 30 day, daily average cost per-minute, PDD)
You'd have to search far and wide to find any other Wholesale VoIP services provider who can deliver on all of this! Couple this flexibility with our proprietary dashboards, reporting tools, real-time monitoring features, and competitive rates and you have a highly organized approach to managing your wholesale termination services.